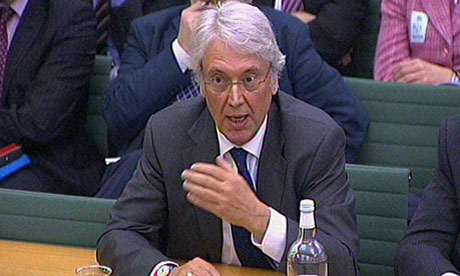 Les Hinton

has completed his third appearance before the Commons committee investigating phone hacking at the

News of the World

. Dan Sabbagh has the analysis below, but here is the roundup:
• Les Hinton said he saw "no reason" why James Murdoch should resign over the scandal.
• Hinton said that he hasn't talked to the Metropolitan police about the phone hacking scandal and that he has not been questioned by Viet Dinh, the News Corp man in charge of the internal phone hacking inquiry.
• He said he was never aware of any payments to police or other private detectives working for News International.
• He said he became aware of the "For Neville" email after the Gordon Taylor settlement was revealed by the Guardian in July 2009.
• Hinton said he was "not personally involved" in the internal investigations into phone hacking at News International when he was executive chairman....read more
http://www.guardian.co.uk/media/blog/2011/oct/24/phone-hacking-les-hinton#block-32