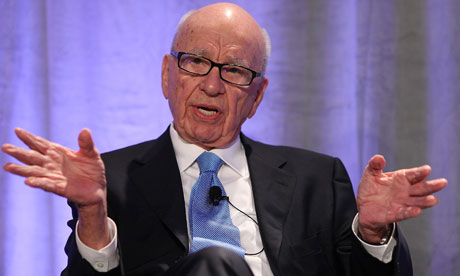 Rupert Murdoch
might have departed London for his News Corporation offices in San Francisco, but the mogul is still making his presence felt in Downing Street. Murdoch took to Twitter early on Monday to heap the pressure on
David Cameron
over the cash-for-access furore exposed by his
Sunday Times
at the weekend. "Great Sunday Times scoop. What was Cameron thinking? No one, rightly or wrongly, will believe his story,"
mused
Murdoch on his favourite social network. "Of course there must be a full independent inquiry on both sides. In great detail, and with consequences. Trust must be established." A little promotion of his own outlets has become something of a hallmark since the mogul jumped on the Twitter wagon in January. But could there be more to Murdoch's missives? Andrew Neil, former editor of the Sunday Times,
certainly thinks so
:

"Murdoch's tweets on cash for access are bitter and gloating. I sense this is man on a mission to wreak revenge on Cameron for #leveson et al." Monkey can only speculate, but it sounds like time to batten down the hatches for the prime minister.