Major US banks accuse Murdoch and News Corporation of corporate misconduct extending far beyond UK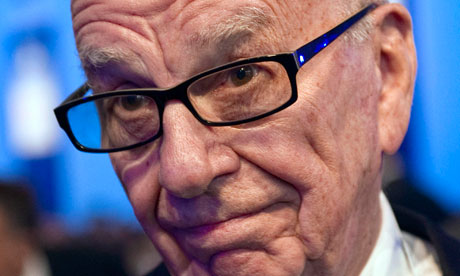 A prominent group of US banks and investment funds with substantial investments in
News Corporation
has issued a fresh legal complaint accusing the company of widespread corporate misconduct extending far beyond the phone-hacking excesses of News of the World.
The legal action, lodged in the Delaware courts, is led by Amalgamated Bank, a New York-based chartered bank that manages some $12bn on behalf of institutional investors and holds about 1 million shares of News Corporation common stock. Its lawsuit is aimed against the members of News Corp's board, including
Rupert Murdoch
himself, his sons James and Lachlan, and the media empire's chief operating officer, Chase Carey.
In the complaint, the shareholders accuse the board of allowing Murdoch to use News Corp as his "own personal fiefdom". In addition to the phone-hacking scandal at the News of the World, the complaint focuses on the controversial business tactics of two News Corp subsidiaries in America, its advertising arm News America Marketing and a manufacturer of satellite TV smart cards called NDS Group Plc... read more
http://www.guardian.co.uk/media/2011/sep/13/news-corporation-shareholders-complaint
?&