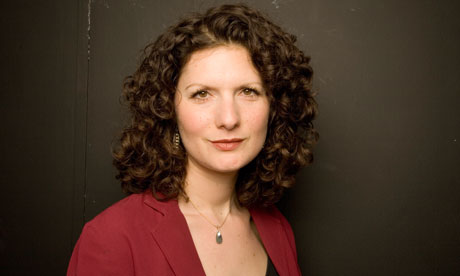 The National Union of Journalists and a respected media watchdog have criticised the questioning of a Guardian journalist in an inquiry into alleged leaks of information from Operation Weeting, the investigation into phone hacking at the News of the World.
It emerged on Wednesday that Amelia Hill, a reporter involved in a number of the Guardian's key phone-hacking revelations over recent weeks, was questioned under caution several days ago in a case that raises concerns about attempts to criminalise contact between journalists and off-the-record sources.
Last month a 51-year-old detective constable was arrested in connection with alleged leaks from the Scotland Yard phone-hacking investigation. At the time there were reports that the officer had passed information to the Guardian, but the newspaper said it had "no comment to make on the sources of our journalism".
Michelle Stanistreet, the general secretary of the National Union of Journalists, said that there was "a vital journalistic principle at stake here" and that "it is outrageous that an allegation of off-the-record briefings is being treated as a criminal matter".
She added: "There is a clear distinction between legitimate off-the-record interviews and the illegitimate payment of bribes."
Martin Moore, the director of the media watchdog the Media Standards Trust, said that in the light of the phone-hacking scandal it was becoming "increasingly important to sustain and defend journalism in the public interest". He said that it was "not the time to be threatening public interest journalism" by the
police
moving to question reporters such as Hill.
The Guardian said in a statement: "We can confirm Amelia Hill has been questioned in connection with an investigation into alleged leaks." The newspaper argued that the case could have lasting repercussions for the way journalists deal with police officers. The statement added: "On a broader point, journalists would no doubt be concerned if the police sought to criminalise conversations between off-record sources and reporters."
Although the paper said it would not comment on any specific confidential source, a spokesman said Hill had never paid a police officer for information.
The police investigation into leaks from Operation Weeting has been going on for several weeks.
Meanwhile, Raoul Simons, 35, the deputy football editor of the Times, became the 16th person to be arrested as part of the phone hacking enquiry.
Simons, who had joined the Times from the Evening Standard in August 2009, is understood to have been arrested at 5.55am on suspicion of conspiring to intercept communications. He was released on police bail until a date in October.
He was not arrested by prior appointment. He was taken to a north London police station and questioned on suspicion of conspiracy to intercept voicemail messages, contrary to Section 1 (1) of the Criminal Law Act 1977...read more
http://www.guardian.co.uk/media/2011/sep/07/press-freedom-police-guardian-reporter
http://www.i4u.com/related_articles/01Up0Wa6dV7S3