High court judge to take Sheila Henry's case as one of the lead actions over phone hacking at the former tabloid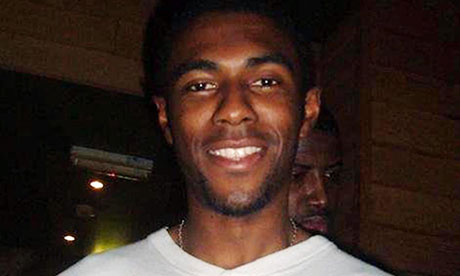 Sheila Henry, the mother of 7/7 victim Christian Small, has launched a legal action against the publisher of the
News of the World
after she was told by Scotland Yard detectives that her son's phone was targeted by the private investigator who worked for the paper.
In the high court this morning Mr Justice Vos, the judge hearing civil actions against the publisher of the News of the World, said that he would take the mother's case as one of the lead actions against the Sunday tabloid. It is believed that this is because she was a victim of crime.
Vos was hearing the latest procedural action as the civil cases against News Group
Newspapers
slowly develop. Others bringing actions include celebrities such as actor Steve Coogan and football agent Sky Andrew.
Police are understood to have told Ms Henry that her son's phone was targeted by the News of the World's private investigator Glenn Mulcaire in the aftermath of the 7/7 bombings in 2005. It is understood that she had left messages trying to find out her son's location on the day in which 52 people died.
Christian Small was 28 when he died on his way into work, when his Piccadilly line train was bombed between King's Cross and Russell Square stations. An obituary written by the BBC records that family members tried to contact him by phone that day, and his sister Tameka was joined by his friends and his parents in pinning up posters around London. However, it was subsquently confirmed that he had died in the bomb blast.
The News of the World only appears to have written about Small once, briefly describing him as one of the missing, in a piece headlined "New pictures of the missing 7/7: Gallery of despair" which appeared on page 4 of the tabloid on 10 July.
Vos wants a range of "lead actions" to be the first considered by the courts, including actions from celebrities and politicians.
http://www.guardian.co.uk/media/2011/sep/13/phone-hacking-7-7-victim?CMP=twt_gu