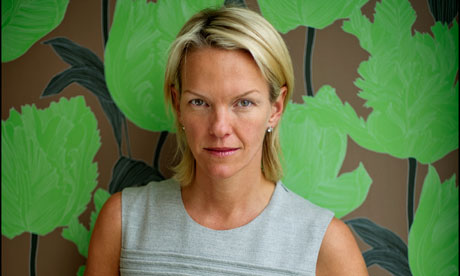 Put aside summer games of hunt-the-hacking-confession, featuring Piers Morgan and now David Leigh of the Guardian. They may provoke excited headlines and – in Leigh's case – properly serious ethical debates, but they aren't where the essential action lies.
That's over in Murdoch HQ, New York, as the Wall Street Journal (who else?) reveals that Rupert's daughter, Elisabeth $673m richer since he bought her TV company, won't be joining the
News Corporation
board after all, because… well, because "the company aspires to the highest standards of corporate governance and will continue to act in the interests of all stakeholders".
Really interested stakeholders, it may be added, have seen the value of their stocks slide by nearly 20% since this crisis hacked off. They will have noted that respected corporate governance ratings services – such as Governance Metrics International – continue to give News Corp an 'F' (the lowest rating in town).
They will also have read a vibrant assault on News Corp's structure by Susan Antilla on the Bloomberg wire. "Garbage in – that is a board encumbered with conflicts of interest – turns out to be a reliable predictor of garbage out", she writes, and goes on to quote the MD of Metrics International: "When you buy shares of a company with more than one person on the board with the same last name, and spouses, in-laws, and directors cash in on job appointments, contracts and asset sales to the company, you should expect to get what you pay for."
Which, in this case, is no Elisabeth; and a clear acknowledgment of big trouble brewing.
http://www.guardian.co.uk/media/2011/aug/07/voicemails-news-corp-boardroom?CMP=twt_gu