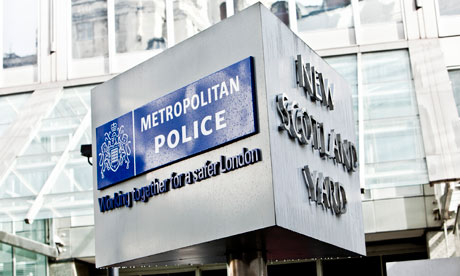 Scotland Yard is to expand its investigations into unlawful newspaper practices by setting up a new task force to examine claims of computer
hacking
by the News of the World.
The Metropolitan
Police
said a formal investigation would be launched to take forward Operation Tuleta, which was set up to examine the use of "Trojan" emails that gives a hacker full access to a target computer's contents by infecting it with a virus.
The new team, reporting to Deputy Assistant Commissioner Sue Akers, will investigate matters not covered by Operation Weeting, the force's phone hacking probe.
A spokeswoman said: "Operation Tuleta is currently considering a number of allegations regarding breach of privacy, received by MPs since January 2011, which fall outside the remit of Operation Weeting, including computer hacking.
"Some aspects of this operation will move forward to a formal investigation. There will be a new team reporting to DAC Sue Akers. The formation of that team is yet to take place."
The announcement came after former army intelligence officer Ian Hurst said the force was formally investigating his claim that his computer was hacked by a private investigator working for the News of the World.
http://www.guardian.co.uk/uk/2011/jul/29/scotland-yard-computer-hacking-task-force