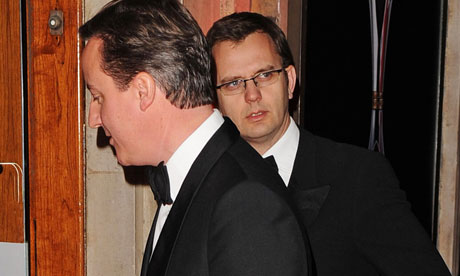 David Cameron
flew abroad last night for a long-arranged trip to Africa leaving behind the carnage inside Britain's most important
police
force, tumult inside the news organisation with which he has closest links, and open disdain from his deputy prime minister,
Nick Clegg
, over his appointment of Andy Coulson to No 10.
The in-flight entertainment will have to be very good to calm his mood.
Aides in Downing Street contacted the prime minister's Virgin plane en route from Heathrow to South Africa just shortly before
Sir Paul Stephenson
announced he was stepping down as the UK's most senior police officer.
Downing Street aides, who had at one point considered cancelling the trip altogether at the height of the phone-hacking crisis last week, instead decided to cut it back from the planned four days to two.
Cameron – who flew out with 25 business leaders including Barclays chief executive Bob Diamond – will now just visit South Africa and Nigeria on Tuesday. Plans to visit Rwanda and Sudan have been scrapped...read more
http://www.guardian.co.uk/media/2011/jul/18/david-cameron-paul-stephenson-hacking