Joanna Yeates contempt case begins
Attorney general wants 'order for committal or other appropriate penalty' made against Sun and Mirror publishers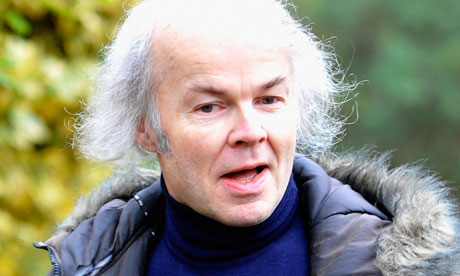 Contempt proceedings against the Sun and Daily Mirror over their coverage of the hunt for the killer of
Joanna Yeates
begin on Tuesday in the high court.
Three high court judges including Lord Judge, the lord chief justice, will decide whether articles published in the two papers following the arrest of a suspect by police investigating the killing of the landscape architect were in
contempt of court
, in a case that is scheduled to last two days in London.
Grieve told a hearing he wanted an "order for committal or other appropriate penalty" made against the publishers of the Sun and Daily Mirror. The Sun is published by News International subsidiary News Group
Newspapers
and the Daily Mirror by Mirror Group Newspapers, part of Trinity Mirror.
The government's chief legal adviser, Andrew Caldecott QC, told the court that his concerns related to coverage following the arrest of Yeates's landlord Christopher Jefferies, who is in his 60s, on 30 December.
The Sun and the Daily Mirror dispute Grieve's claims and deny contempt.
Yeates, who lived in Clifton, Bristol, disappeared on 17 December after going for Christmas drinks with colleagues. Her frozen body was found on a roadside verge in Failand, Somerset, on Christmas Day.
At the hearing in May, lawyers outlined details from articles published following the death of Yeates in December and judges ruled there was an "arguable" case against the newspapers.
The government's chief legal adviser told the court in May that there were concerns about the newspapers' coverage.
Jefferies was subsequently released without charge and there was no suggestion "whatsoever" that he had any involvement in Yeates' death, said Caldecott.
But he added that the attorney general felt that articles published in the Daily Mirror on 31 December and the Sun on 1 January, would have posed a "substantial risk of serious prejudice" to any trial Jefferies might have faced.
A 33-year-old engineer has admitted killing Miss Yeates. Dutchman Vincent Tabak has pleaded guilty to manslaughter but denied murder. Tabak, who lived next door to Yeates, is due to go on trial accused of murder at Bristol crown court in October.
http://bit.ly/k8VNne